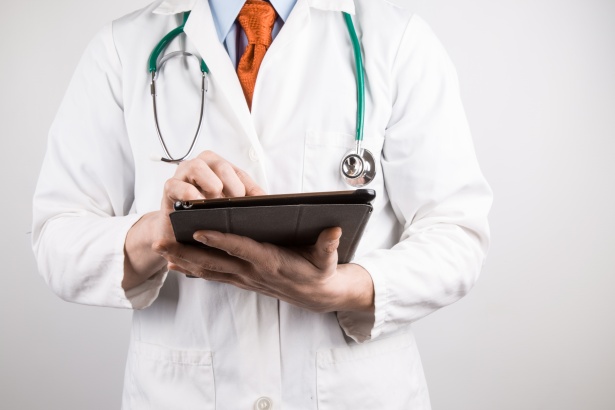 November '22 Provider Spotlight
Dr. Lisa Pellegrin, former Executive Director of Mental Health and Education for the Tennessee Department of Children's Services, is a Licensed Clinical Psychologist in private practice. She is a stalwart proponent of measuring, tracking, and enhancing the quality of mental health care. Dr. Pellegrin recently shared a success story about John, her patient that has undergone CAT-MH® testing since March of 2022.
At the start of his mental health journey, John desired a change. He was a 37-year-old man, and after five years of "standard talk therapy," he was still struggling with anxiety, depression, and possibly undiagnosed adult ADHD. With all of this on his mind, he came to Dr. Pellegrin in search of change.
Dr. Pellegrin met with John and began by administering the CAT-MH® to better understand his baseline mental state and identify where he was struggling. After the initial assessment, Dr. Pellegrin reviewed the scores (all on a 0-100 range, where 100 is the most severe) together with John.
Depression: 58.2 (mild, positive for Major Depressive Disorder)
Anxiety: 65.1 (severe)
Adult ADHD: 57.1 (moderate)
Suicide: 39.7 (intermediate risk)
C-SSRS: negative
Based on these data, Dr. Pellegrin hypothesized that John's difficulty with attention might be an outcome of his anxious and depressive symptoms as opposed to a separate ADHD diagnosis. Given this hypothesis, Dr. Pellegrin decided, in collaboration with John, to focus the treatment on his anxiety and depressive symptoms, and to continue monitoring John's progress via the CAT-MH® at every session. Together, the two began Cognitive Behavioral Therapy (CBT).
The results of their work together were impressive. After six sessions, John had improved across all domains and had the following CAT-MH® scores:
Depression: 35.8 (mild, negative for Major Depressive Disorder, ∆ 22.4)
Anxiety: 18.8 (normal, ∆ 46.3)
Adult ADHD: 35.5 (mild, ∆ 21.6)
Suicide: 29.5 (low risk, ∆ 10.2)
C-SSRS: negative
These changes in severity were statistically significant. Each improvement showed that John's treatment was appropriately addressing his symptoms. Perhaps more important, John saw that improvement was, in fact, possible. However, these were not the only benefits.
Just before his sixth session, John learned there was an opportunity for him to do psychological testing for ADHD; this testing routine costs several thousand dollars, depending on insurance coverage. For specific individuals, this testing can be invaluable and validating. Prior to his work with Dr. Pellegrin, John had been very interested in having this assessment done. However, John had recently seen his ADHD score decrease by 21.6 points after six sessions of CBT. Because of the clear and quantifiable data that the CAT-MH® provided, John was able, in collaboration with Dr. Pellegrin, to confidently choose not to take on the significant expense of testing for ADHD. One week later, John's ADHD score had dropped an additional 26.9 points, placing him in the normal range and confirming that he had made the right decision about testing.
Dr. Pellegrin, thank you for sharing John's story and allowing us to highlight your longitudinal implementation of the CAT-MH®.
Do you have a resource, announcement, or story that you would like shared with our extensive mailing list? Contact us!