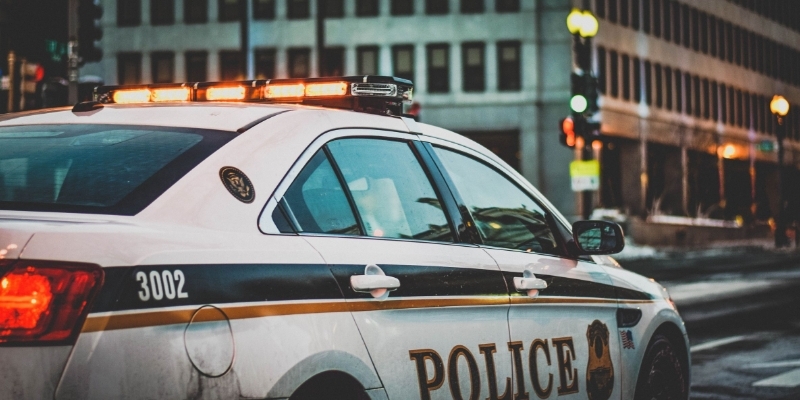 Tony Bertram was a police officer for fifteen years before transitioning into a Licensed Clinical Social Worker at the Niles Police Department. During his time as an officer, he saw that stigma surrounding mental health was deeply embedded in police cultures. It is common that police officers dismiss suggestions of talking to professionals even their own friends in vulnerable moments. Many officers fear being labeled if they share their challenges with others. This firsthand experience motivated Bertram to bring a unique perspective to his role as a social worker for police officers.
Having witnessed the ineffectiveness of interventions like one-hour training and one-time evaluations, which lacked long-term investment, Bertram acknowledged the need for adopting an indirect approach to addressing mental health within the police force. Recognizing that it was crucial to make a genuine impact, Bertram understood that relying solely on officers seeking him out individually was not enough. He prioritized implementing a proactive approach to mental health screening and tracking within his department. During his research for suitable assessments, he discovered the CAT-MH®, a tool he deemed "perfect for this type of engagement."
Bertram's current strategy involves sending out assessments to his officers remotely, focusing on screening for depression, anxiety, PTSD, and suicidality. Despite the sensitive nature of these questions, the compliance rate of 93 percent among his population is remarkably high. Bertram attributes this success to the privacy afforded by the CAT-MH®. Officers can complete the assessments in their cars or at home, away from their colleagues, allowing them to provide honest answers and engage in self-reflection regarding their emotional state.
In this way, Bertram can identify officers who are struggling and is able to track their well-being over time. When an officer's assessment scores fall within a certain range, he seizes the opportunity to initiate a discussion about the challenges they are facing. Transforming his office into a welcoming space, he always has fresh coffee, snacks, and an open door. His presence does not imply mental health challenges; instead, he has become an integral part of the police department, fostering relationships with the officers.
Through this approach, Bertram strives to establish his department as a model for others, not only locally but nationwide. He firmly believes that combining a genuinely relational approach with precise and low-burden tracking has the potential to revolutionize the existing status quo surrounding officer mental health. In the future, Bertram hopes to increase the frequency of assessments in order to track more closely the mental well-being of the Niles Police force.
The team at Adaptive Testing Technologies is so appreciative of the important work Tony is doing and will continue to do. We eagerly anticipate the positive impact he will have and the model that this represents for other first responders. Mental Health matters and the CAT-MH® reduces the burden associated with understanding how individuals are doing.